A-level results day 2023
The Latimer Arts College – Press Release – 17th August 2023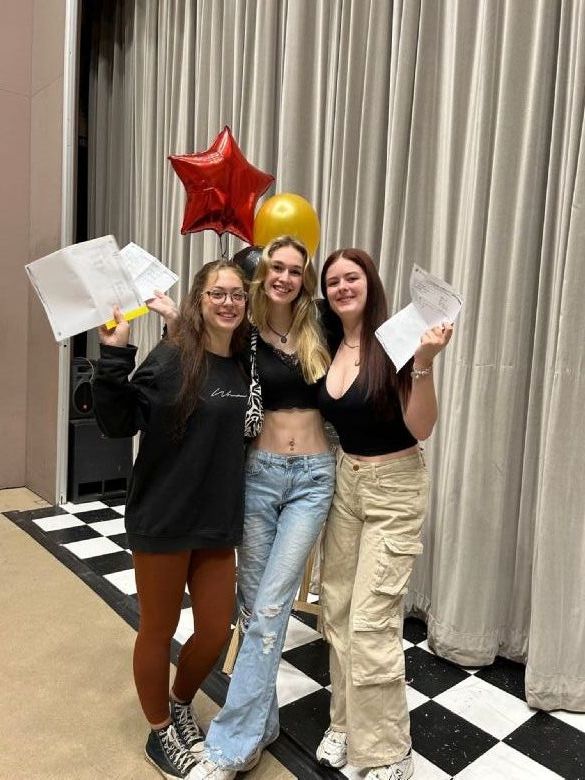 Reaching new heights at The Latimer Arts College
This year sees a return to pre-pandemic grading arrangements. The students in this year's cohort have overcome immense challenges and we are pleased to announce the very best examination results that we have delivered for our students, exceeding the comparable outcomes in 2019 and 2018 with 50% of all grades being A*-B and 76% of all grades being A*-C. We have seen an increase in A* grades from 2019 and 94% of students achieved Distinction/Distinction* in our vocational qualifications.
Student Achievements: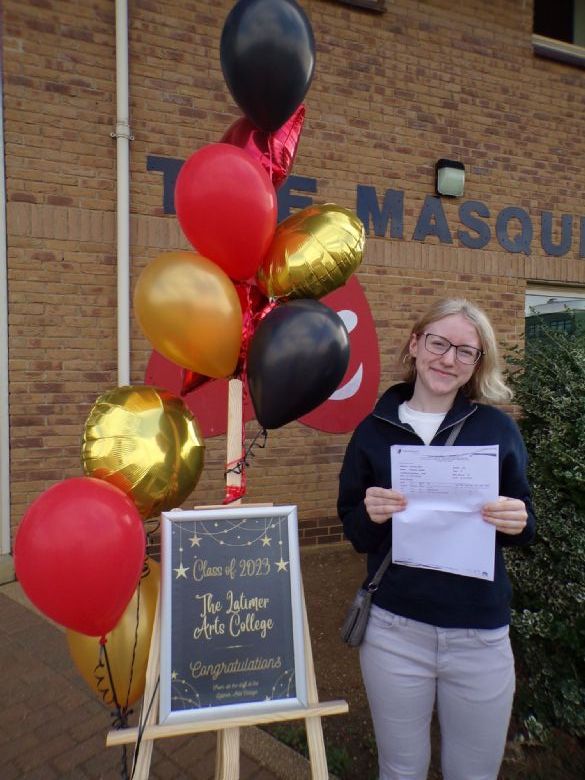 Wiktoria Gawlak who achieved a clean sweep of two A* in Maths and French and a Distinction* in BTEC Business, is heading off to University of Warwick. Wiktoria, who looks forward to studying International Management (including year abroad) said: I am so proud that all of my hard work has paid off. I am overwhelmed and relieved to have a great outcome and I can't thank the staff enough. The past 7 years have gone by in blur.
Jack Armstrong who achieved A* and two A grades in PE, Philosophy &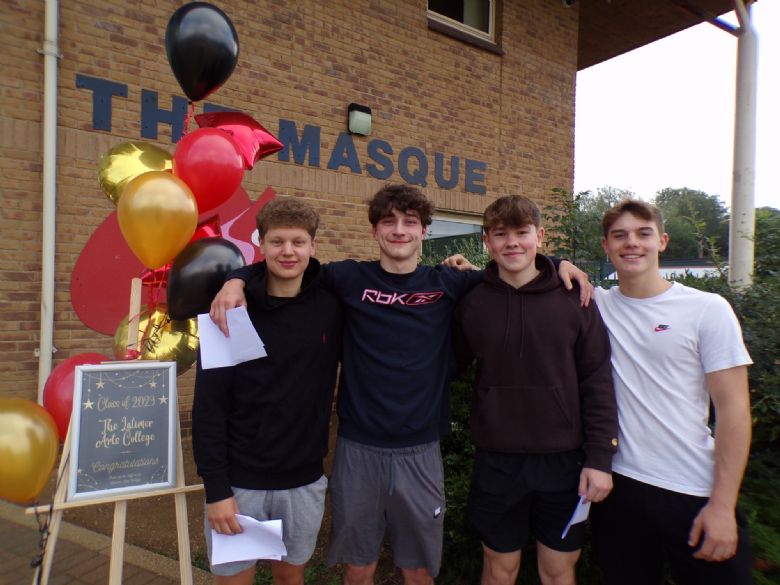 Ethics and Sociology said: "I am really pleased with my results. I have had an amazing time at Latimer and have had the most incredible journey. I have made good friends and lots of memories and the support and encouragement from staff has been great. I am now going to continue my journey to University of Nottingham to study Philosophy & theology."
Niovi Konidou-Theodoropoulou achieved A*, two A's & B grades in Maths, Further Maths, Physics and Chemistry and is now going to Durham University to study another four years of Mathematics.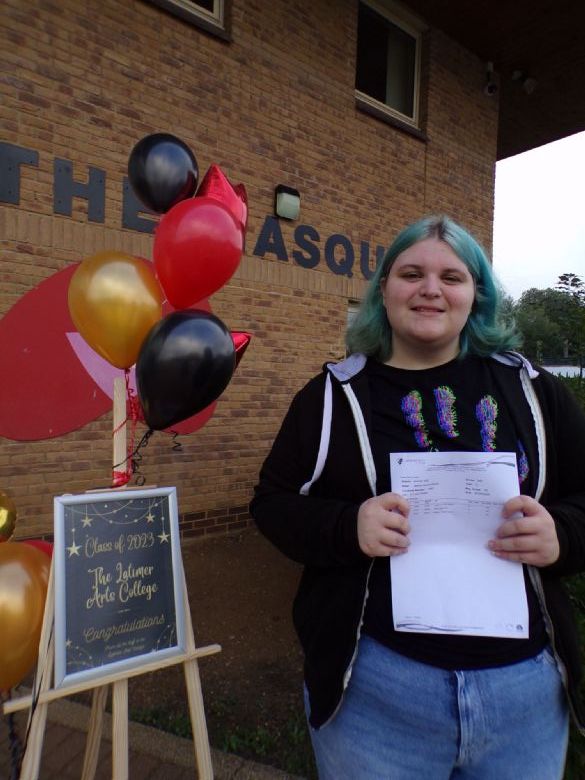 Hannah Rhinds achieved 3 A's in English, History and Philosophy & Ethics and will be studying History at University of Warwick.
Message from Assistant Principal Kerry Gallon:
I am delighted for each and every one of our Sixth Form students – their results today are a testament to their dedication and commitment. It is not just these students who should be proud of what they have achieved over the last two years, there are excellent performances across the cohort, and we are very pleased to see that this includes a range of different subjects. We wish each of our students success in their next journey.
Message from Principal Kathryn Murphy:
Staff at The Latimer Arts College have worked tirelessly to ensure that our students are able to look forward with hope and optimism, and I am very proud of how they have contributed to each individual student's success. We would also like to thank the parents of our school community who have actively supported our work during their child's time with us. Whilst the overall school figures are impressive, what is important is what they mean for each students' future pathway and the potential that has been unlocked. We have a new set of Alumni students now whose futures we will follow with pride as they build great futures. That is why we do the job that we do and days like this that make it so rewarding.